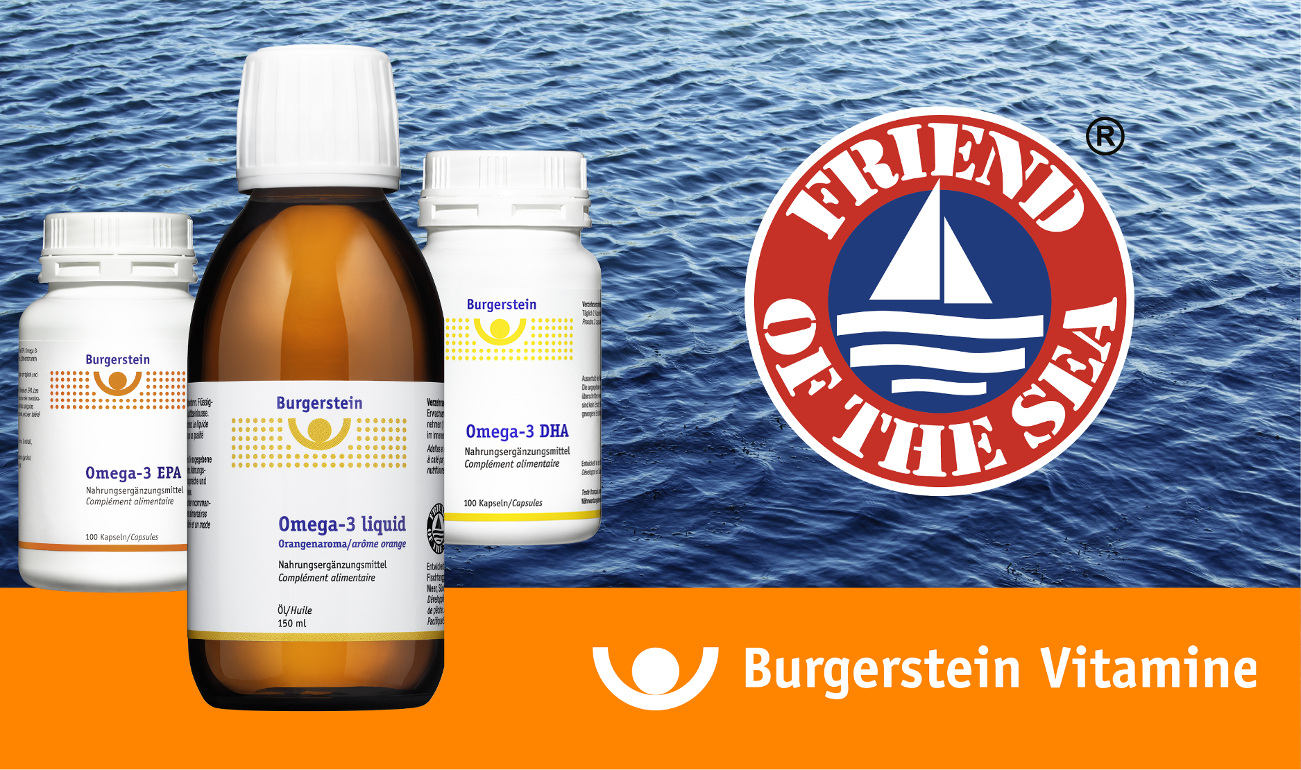 10 January 2018.  Swiss company Burgerstein Micronutrients (Antistress Ltd, Association for Health Protection) attains Friend of the Sea's certification for three Omega-3 products. Fish oil is extracted from anchoveta, Atlantic chub mackerel and Chilean jack mackerel, fished in the South East Pacific Ocean, and European sardine and European anchovy.
All species are fished by Friend of the Sea approved purse seine fleets, which only target stocks that are not overfished. A reliable chain of custody is maintained throughout the supply chain from fisheries to manufacturing facility, ensuring that mixing with non-certified raw materials will not occur.
Situated in Switzerland, Burgerstein operates in the development and use of micronutrient products that can be taken preventively and therapeutically to boost and maintain health. Its focus is on micronutrients that are found naturally in the body or in food.
"Friend of the Sea sustainability certification of our Omega-3 products rewards our efforts to produce the best quality in harmony with nature. We are confident that our consumers will appreciate." declares Barbara Hettich, Marketing Director of Burgerstein. In 2017, the company won the Most Trusted Brand 2017 award, issued by Reader's Digest in the Vitamins category.
Paolo Bray, Founder and Director of Friend of the Sea, comments: "Burgerstein certification confirms Friend of the Sea as a sustainability label of reference for Omega-3 products in the Swiss market and globally".
Friend of the Sea certified Burgestein's products are: Burgerstein Omega-3 liquid, Burgerstein Omega-3 DHA, Burgerstein Omega-3 EPA.
***