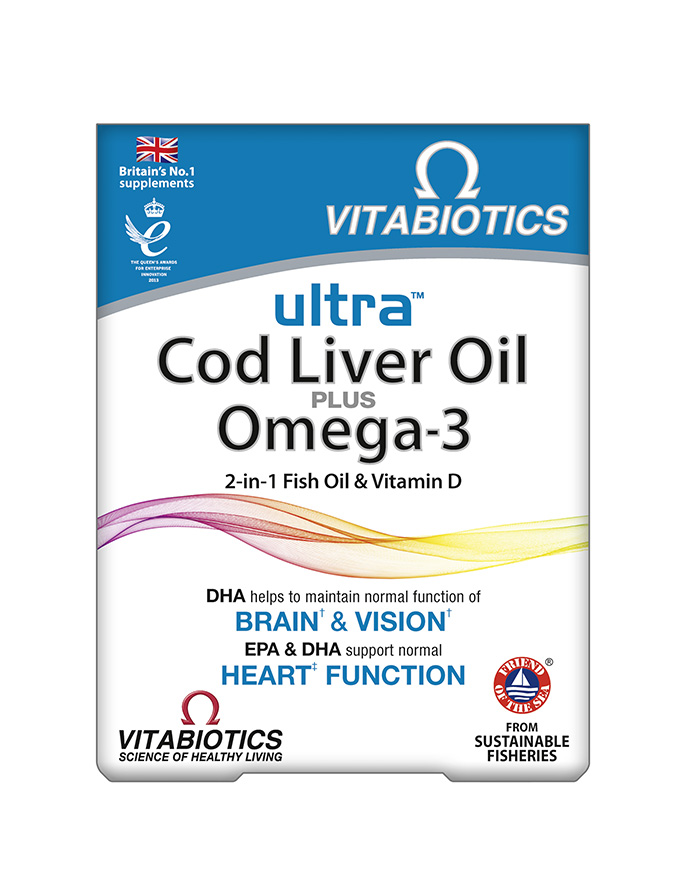 3 November 2017. Britain's No.1 vitamin company Vitabiotics achieved Friend of the Sea's certification for a set of Omega-3 fish oil products originating from stocks of anchovy in the Mediterrean Sea, the Black Sea and the Pacific Ocean.
Vitabiotics, which pioneered advances in nutritional healthcare for over 45 years, is widely acknowledged as leader in innovation. In 2013, it became the first vitamin company to receive the Queen's Award for Innovation for its ground breaking clinical research. Regarding Friend of the Sea's recent accreditation, the company declared:
"Vitabiotics aims to respect the environment in all areas of its business and product manufacture.  We look for suppliers who are committed to environmental improvement, and therefore our new partnership with Friend of the Sea is a perfect fit.  We are pleased to announce that the fish oil source used in our major product ranges, including Pregnacare, Ultra Fish Oils, Wellteen and Jointace, is now accredited by Friend of the Sea. The Friend of the Sea logo will feature on our packs, online and in our information, to convey to our consumers that we are committed to using responsibly sourced marine ingredients of the highest quality".
"This certification adds a great value to Friend of the Sea's presence in the nutritional supplements market in UK" comments Paolo Bray, Director of Friend of the Sea. "We hope that other companies will follow Vitabiotics' steps towards environmental sustainability".
Vitabiotics will be using Friend of the Sea accredited fish oil in the following products: Jointace Max, Neurozan Plus, Pregnacare Plus, Pregnacare Max, Pregnacare Breastfeeding, Wellteen Plus Him & Wellteen Plus Her, Aquamarine & Diabetone Plus.