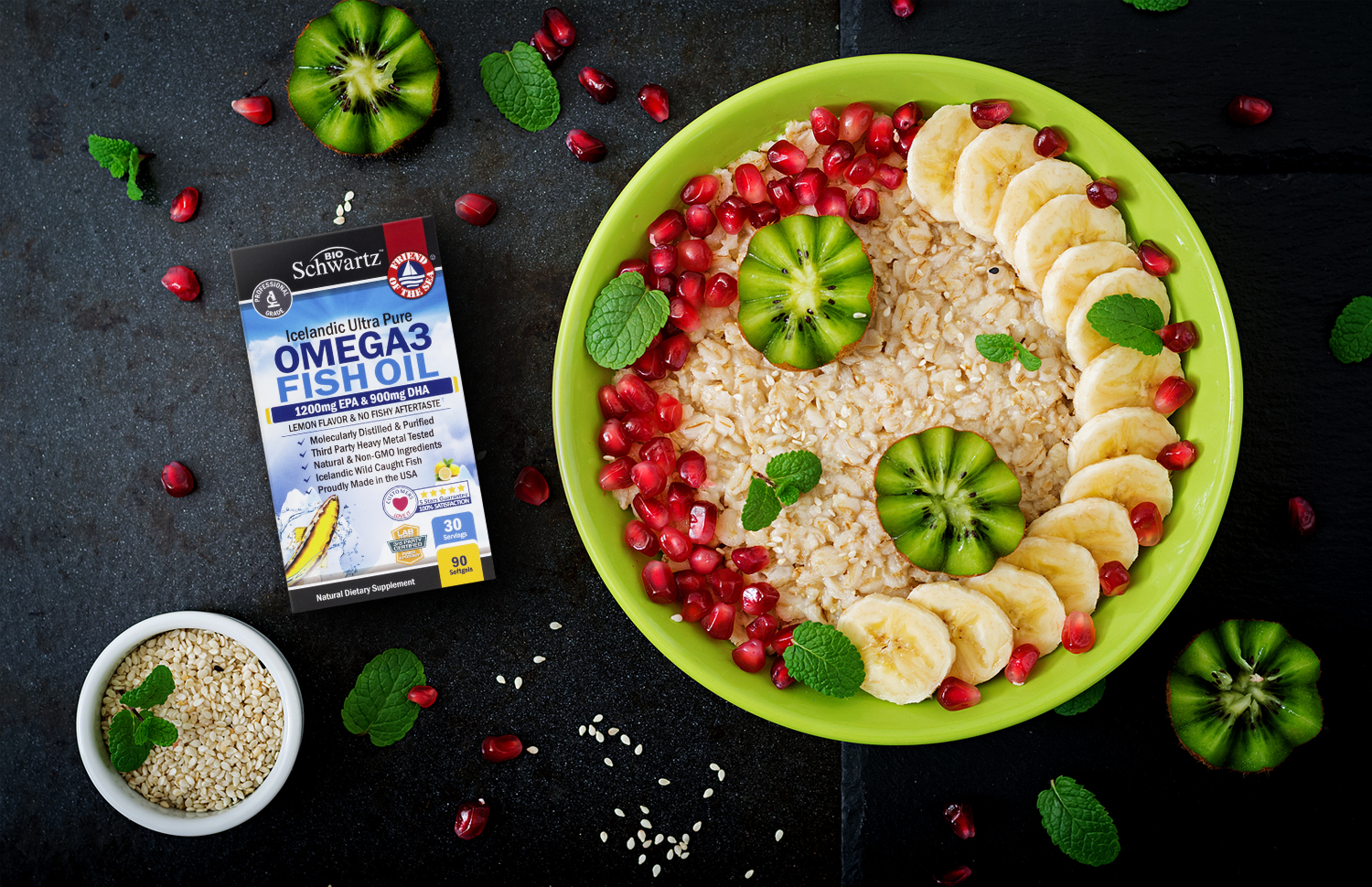 Milan, 20 October 2017. Friend of the Sea has recently certified a new Omega-3 Fish Oil product by American dietary supplements company BioSchwartz, originating from stocks of European sardine, anchovy and mackerel.
BioSchwartz, whose products are all made with sustainably sourced and wild-caught fish from the pristine cold waters of Iceland, declared:
"At BioSchwartz, we strive to offer only the finest nutritional supplements available, with quality, purity, safety, and eco-centricity at the heart of our superior standards. Friend of the Sea Certification ensures that each and every member of the BioSchwartz family, employees and customers alike, knows that the supplements trusted to enhance their health are being created responsibly, with great care for the ecosystems from which our ingredients are sourced. Partnering with such a well-known and highly regarded authority brings immeasurable value to our brand by promoting transparency of practices, cultivating consumer trust, and ensuring that BioSchwartz and our affiliates continue to nurture nature".
Friend of the Sea's standard certifies that a full traceability system is in place throughout the supply chain, from the fisheries to manufacturing facility and the finished product.
Regarding this newly-born collaboration, Paolo Bray, Director of Friend of the Sea, said:"This certification confirms and adds a great value to Friend of the Sea's presence in the Omega-3 US market. I wish this high quality Omega-3 supplement the same success other BioSchwartz products are experimenting, such as their Turmeric Curcumin, which is currently best seller on Amazon in Vitamins & Dietary supplements category".
***
Contacts
Debora Malaponti, Public and Media Relations Officer
Tel. + 39 02 87075169
Email address: media@friendofthesea.org
Website: www.friendofthesea.org