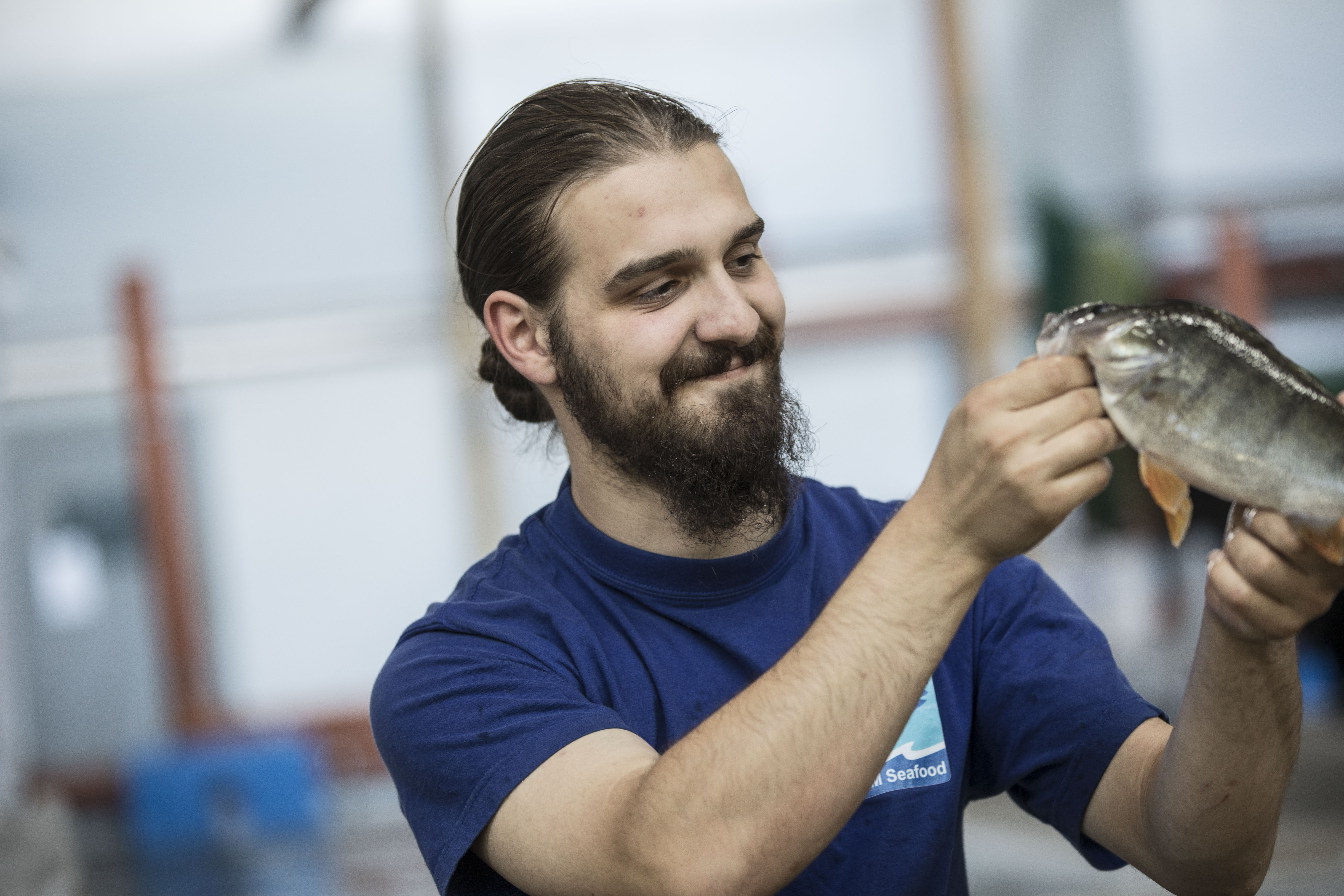 23 November 2017 – KM Seafood recently obtained Friend of the Sea certification for Nile tilapia, European perch, pike and striped perch. A third party audit has confirmed compliance with the organization's strict requirements for sustainable aquaculture.
KM Seafood is a joint venture founded in 2015 by Micarna Group, part of Migros, Switzerland's largest retailer, together with Kirschauer Aquakulturen, a well-established producer of tilapia, vannamei shrimps and pangasius based in the city of Schirgiswalde-Kirschau in Eastern Germany. It is a worldwide unique project that aimed at breeding and producing aquaculture products sustainably (watch the company profile video here).
Simon Kaufmann, Project Manager of Micarna Group, explains the reason behind the company's decision to obtain a Friend of the Sea's certification:
"In these times more and more wild caught and aquaculture products are competing in the supermarket shelves. We need to communicate to consumers the benefits of our products regarding sustainability aspects in an easy to understand manner as they don't have time to evaluate and compare every single article. As an international well-known certification, Friend of the Sea allows us to communicate this complex background in a simple way, giving consumers a base to decide fast between countless options".
In only two years, KM Seafood has become one of Europe's biggest perch fingerling producers and it is planning to further develop its platform of self-reproduced species by other interesting and high valuable fresh water species in the future.
To highlight the importance of the acquisition of such an innovative startup in aquaculture as a certified company, Paolo Bray, Director of Friend of the Sea, declares: "The synergy between retailers and local producers is becoming more and more important to ensure environmental sustainability at all levels, not only for wild caught fish, but also in fish farming".