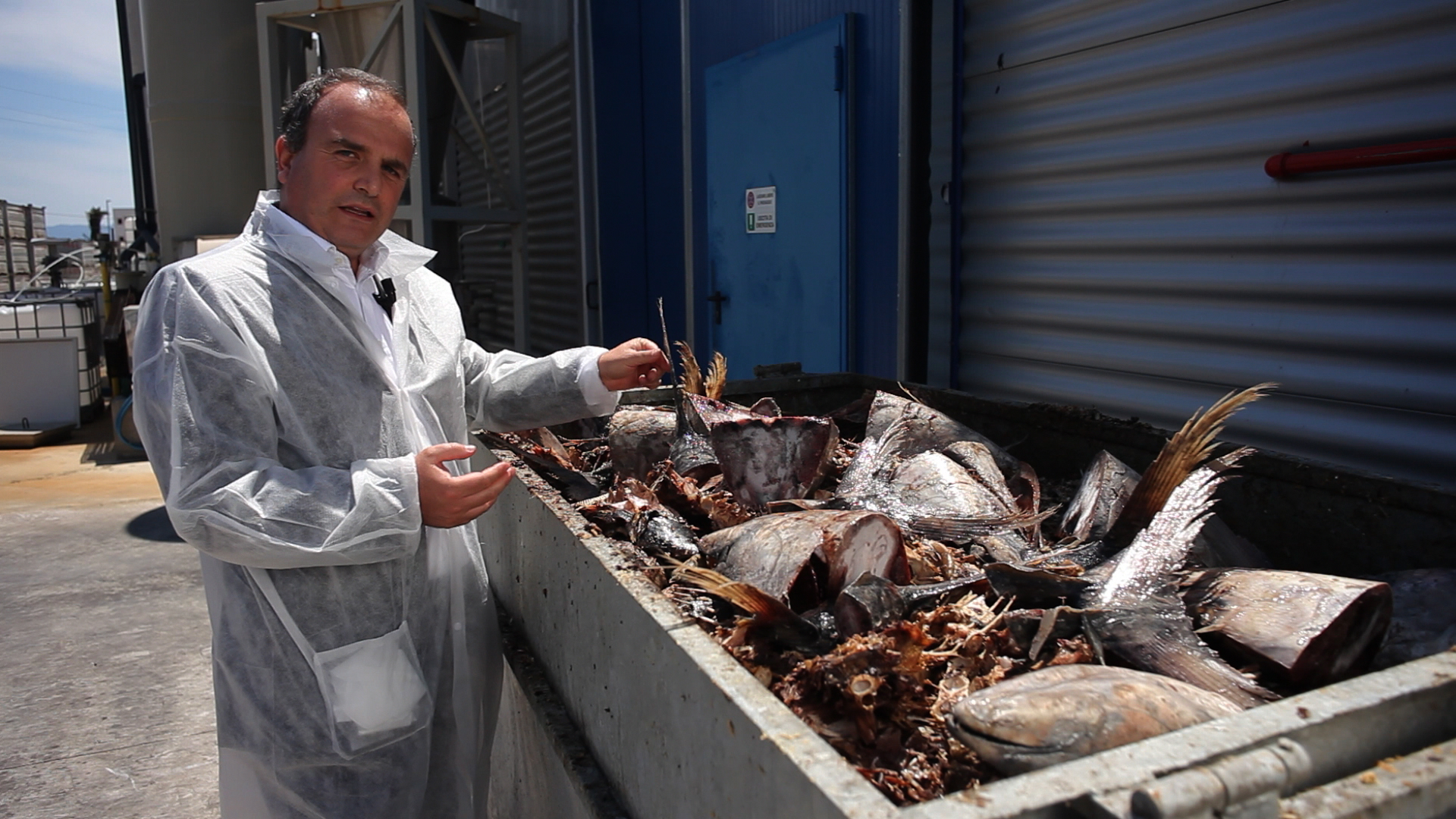 Paolo Bray during a visit to Generale Conserve plant in Olbia, Italy
Friend of the Sea is pleased to announce that Generale Conserve, one of Italy's major canned seafood company, won the Sodalitas Social Award 15th edition in the category Sustainable Innovation and Production Processes with its brand ASDOMAR for Tuna Zero Waste project. 
Friend of the Sea welcomes this prestigious recognition as ASDOMAR was the first Italian brand in the industry to require an independent certification bodies audit about the sustainable sourcing of its fish supplies. For almost a decade, ASDOMAR tuna and mackerel have been carried the Friend of the Sea eco-label. Its salmon products have also been certified Friend of the Sea since 2012. Ensuring its products' sustainable origin, Generale Conserve has proved great care and respect for the enrivornment and its final customers.
Furthermore, skipjack and yellow-fin tuna, the two tuna species used in ASDOMAR products and fish meal originating from tuna trimmings, have been confirmed compliant with all Friend of the Sea's strict sustainability requirements since 2014, as documented during its visit to the company processing plant in Olbia (Sardinia, Italy) back then (see the video here).
By requesting that trimmings be subjected to audit, the Italian producer has joined the list of international big companies that in recent years have obtained the certification of Friend of the Sea for fish meal, such as Peruvian Austral Group and Moroccan Sovapec.
According to Paolo Bray, Director of Friend of the Sea, "Reaching sustainability of the entire production process, from fishery to manufacturing, is a goal all companies should set as a priority. In this sense, Generale Conserve with ASDOMAR is the demonstration that sustainability is not an option, but the only choice consumers praise by giving back their endurable trust". 
***
Contacts
Debora Malaponti, Public and Media Relations Officer
Tel. + 39 02 87075169
Email address: media@friendofthesea.org
Website: www.friendofthesea.org