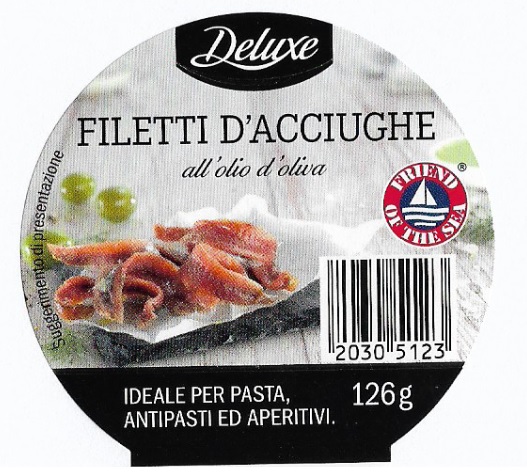 28 December 2017 – European anchovy from the Italian seafood company Industria Ittica Torrenovese have been found compliant with Friend of the Sea's sustainability requirements. Fished in the Mediterranean sea in South of Sicily, the anchovies are processed and packed in Torrenova, a little town near Messina, for Lidl Italia's Italiamo, Nixe and Deluxe lines.
The species is fished by Friend of the Sea's approved artisanal purse seine vessels with no impact on the seabed. According to the FAO General Fisheries Commission for the Mediterranean (GFCM) 2015 assessment, discards generated by this fishing gear are below 1%. There are no records of protected species affected by this fishery.
The certified supplier has also implemented an efficient waste management system to reduce pollution and optimizing all resources. In addition, the company meets Friend of the Sea's strict requirements of social accountability being all workers employed according to national and ILO standards.
Basilio Castrovinci, founder of the company who has been working in the seafood sector for more than 30 years, comments: "Our client Lidl Italia suggested us to undergo Friend of the Sea's audit. We are proud to be confirmed compliant with Friend of the Sea requirements as we believe the certification will add value to our products and it will open up new markets".
"The certification of Industria Ittica Torrenovese and Lidl's products confirms the growing importance of seafood sustainability" explains Paolo Bray, Director of Friend of the Sea "We are confident that in turn this will stimulate the fishing industry to manage marine resources in a sustainable way".
***