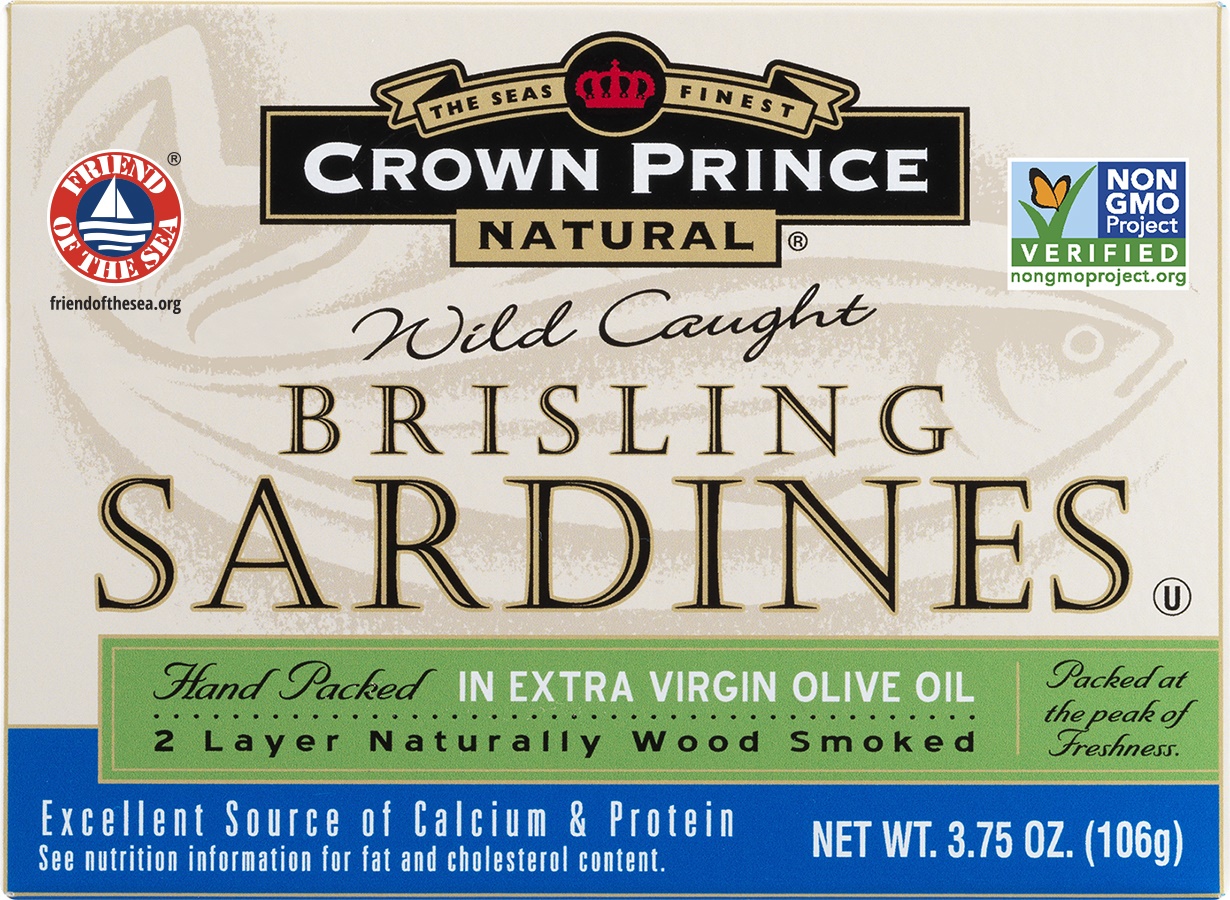 2 January 2018 – American canned seafood company Crown Prince attains Friend of the Sea's certification for the commercial use of European sardine and European anchovy caught in FAO fishing area 34 – Marocco – and European sprat from FAO fishing area 27 – Scotland -.
Fishing gears used are purse seine and pelagic trawl, which do not touch the ocean floor and do not cause any damage to the bottom dwelling (benthic) organisms and habitat. The fishing vessels, now approved by Friend of the Sea, are audited on site in the course of the initial audit and surveillances.
The review of the status of stock of the Maroccan fisheries is assessed by FAO Fishery Committee for the Eastern Central Atlantic (CECAF), while the status of the stock of sprat in the Atlantic Ocean is inspected by the International Council for the Exploration of the Sea (ICES).
A precautionary management approach is applied in managing the anchovy's fishery, also in consideration of the strong influence of environmental changes on biomass variability. 
Andréa Linton, Manager Natural Products Division at Crown Prince, declares: "Crown Prince is committed to sourcing product from third party certifiers of sustainable fish harvests.  Working with Friend of the Sea increases the number of our products sustainably certified, further supporting our position as a supplier of responsibly harvested seafood product to the U.S. marketplace".
Crown Prince is committed to working with suppliers who value and practice environmentally and socially responsible business. At this end, it has created a Supplier Standards document that outlines the core commitments to social and environmental accountability and is currently developing a Supplier Scorecard to assess how each of its suppliers is impacting the environment and their community. It also works directly with their suppliers to reduce waste, water use, GHG emissions, and energy usage while simultaneously increasing recycling efforts in its supply chain (read more here).
"Friend of the Sea certification highlights and confirms Crown Prince engagement to a sustainable and socially responsible business" said Paolo Bray, Founder and Director of Friend of the Sea "American consumers are increasingly requesting seafood to originate from environmentally and socially sustainable sources and Crown Prince policies are in the forefront of this positive movement".
Soon the following products labelled Crown Prince and Crown Prince Natural which are already available on retailers' shelves will bring Friend of the Sea's logo: Brisling Sardines Mediterranean Style, Brisling Sardines in Water, Brisling Sardines Extra Virgin Olive Oil, Brisling Sardines in Mustard, Anchovy Paste, Anchovies in Pure Olive Oil, Skinless/Boneless Sardines in Water, Skin/Boneless Sardines in Olive Oil.   
***